How Ad Toasters Saves You Time & Money
In today's digital age, every business needs online display advertising. Traditional advertising is pricey and, honestly, it can be difficult tracking its results. Display advertising, on the other hand, is fast, effective and highly traceable. You can hit target audiences, see which campaigns work best for your brand and adjust your marketing tactics on a frequent basis.
However, online display advertising can be a thorn in the side of small business owners and entrepreneurs. After all, not everyone has access to a full team of designers, marketers and digital wizards in the office who can easily and quickly implement your vision for your display ads.
That's where Ad Toasters comes in. Ad Toasters is a creative design service that is. this. team. We create your design, know the advertising platforms inside and out and make sure the specs are right every single time, so you never need to worry about your banner ads' compatibility.
Time and again, we see entrepreneurs and small business owners who think they're going to just "do it themselves," but they soon find out that online display advertising is no easy DIY project. They come to us with a variety of pain points and here are the complaints we see the most often.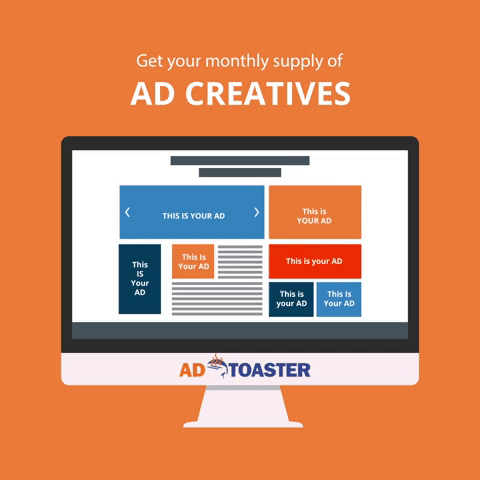 1."There are too many different advertising platforms!"
With the great extent to which brands are advertising online now, a multitude of platforms have evolved to give these brands new places to run their ads. You can now run an ad just about anywhere on the internet — Google pages, LinkedIn, YouTube, Facebook, Twitter, Instagram, pretty much any website. While you might think, great, I'll just make one ad and run them across all the different platforms, not so fast.
Each platform has different specifications and requirements that must be met before an ad can run. These specifications and requirements are updating and changing all the time. Don't even get us started on the extra specifications and requirements for mobile ads.
This can be hugely frustrating, because you'll upload, say, your Facebook ad graphics, just to find out they're not approved. Why? Maybe it's too much text, maybe it's another issue. Whatever the case may be, it's up to you to then figure it out, remedy the issue and then upload again, all the while missing out on potential consumers that could see your brand.
When you use Ad Toasters, this becomes a thing of the past. You give us your ideas and assets and we do the rest. We know all the various advertising platforms, stay up to date on the changing requirements and ensure you never have to worry about meeting these specifications. We pick the right sizes and specs to additionally make your ad load quickly and maximize compatibility, regardless of which device a consumer is using to view an ad.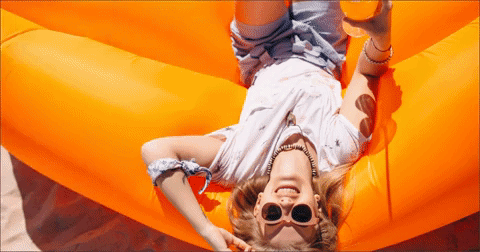 2."I'm tired of working with a freelance designer — it's just a hassle!"
Even when business owners and entrepreneurs take their display advertising into their own hands, they often turn to a designer to help them get the creative done. Unfortunately, while some freelance designers are awesome, others can delay the creative process and getting the creative done at all becomes an ordeal.
If the designer isn't familiar with exactly your precise needs, it results in complicated workflows, tons of emails back and forth, seemingly endless tiny changes, missed deadlines, additional and unexpected fees and more. It's rare that you can find a designer that offers the magic trifecta of speed, quality and price. Plus, you'll also have to deal with finding the designer in the first place and then onboarding them.
Working with Ad Toasters eliminates all of the above, as everything is already included in a monthly price, we already have knowledge of your precise needs (even if you might not) and our years of experience guarantee your ad arrives just the way you want it, when you want it.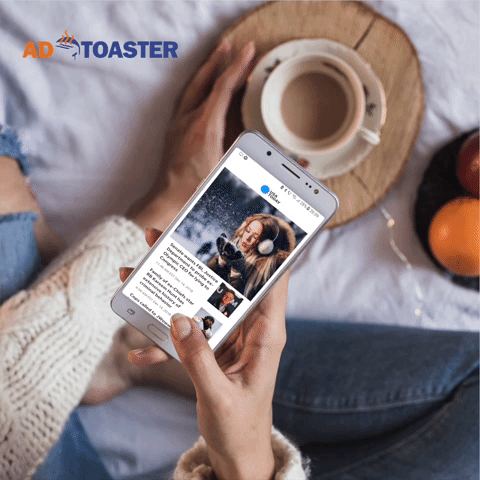 3."Our banners just don't seem as modern or cool as our competitor's."
Are your ads stuck in the past? As more and more brands vie for online attention, they're doing more to make their display advertising stick out from the rest.
Beyond just awesome design, this includes animated banners versus the traditional static ad banners. Video is one of the most widely consumed forms of media out there today and having a video-like experience for your brand's marketing campaign in the form of animated ads is proven to be both effective and visually engaging. When the text, buttons and images in your ad are animated, it results in stronger visual cues that stop the scroll.
However, creating these animated ads is a bit more involved than simply designing a static banner ad. With ads created in GIF, flash and HTML 5, there's a lot to know, even when it comes to deciding which of these three file types is best for your ad needs.
Ad Toasters already knows this and can turn around your animated ads quickly, affordably and professionally, so you're no longer stuck with outdated banner ads that are losing to the competition.
4."I don't have the right assets."
If you're a small business owner or entrepreneur, it can be pricey and time-consuming to find the right assets you need for your display advertising.
At Ad Toasters, it's no assets, no problem. We have a huge catalog of unique assets that we can use to create your banners, and it's included in your monthly cost, so there's no worry of hidden tacked-on fees at the end of each month.
Plus, in case you're targeting a worldwide audience, we can also translate your ad into more than 160 languages, so you better reach your target consumers without coming up with extra, translated assets.
5."I don't have the budget for the advertising that I need."
Rarely do you see results with just one singular banner ad on one singular platform. This is the case with any kind of advertising — you wouldn't expect to run one small print ad in your daily newspaper on a Tuesday and expect life-changing results, would you?
The problem lies in the pricing for display advertising. Many entrepreneurs and business owners find that they're paying a hefty price for each and every banner ad; then, when they need a new ad, quick, they discover that they've already used up their marketing budget.
With Ad Toasters, you receive quick, unlimited advertising graphics all included in your monthly fee. No catch (yes, really, there's not even a contract).
Are you ready to upgrade your display advertising with Ad Toasters? Avoid the hassle and stress of doing it yourself or hiring multiple or unreliable, pricey freelance designers. Ad Toasters provides affordable, unlimited ads every month, that are precisely suited to your advertising needs and always convertible, so you're reaching the most consumers, every time.
Take advantage of our two decades of marketing experience and let us do the hard work for you. All you have to do is sign up and get started today. There's no startup fee, always fast turnaround and no contract.